Lindsay Keeling has been an artist her entire life. She took lessons at a young age to learn foundational skills and techniques, then began creating abstract art in her teens. She studied Studio Art, Marketing, and Entrepreneurship and went on to complete her MBA. After a corporate career, Lindsay decided to take a leap of faith to focus on her passion. She served as the Exhibition Director at a local gallery, shows her work locally, and is always creating something new.
Lindsay grew up in Tennessee and currently resides in Florida with her husband and their dog. They have 8 nieces and nephews!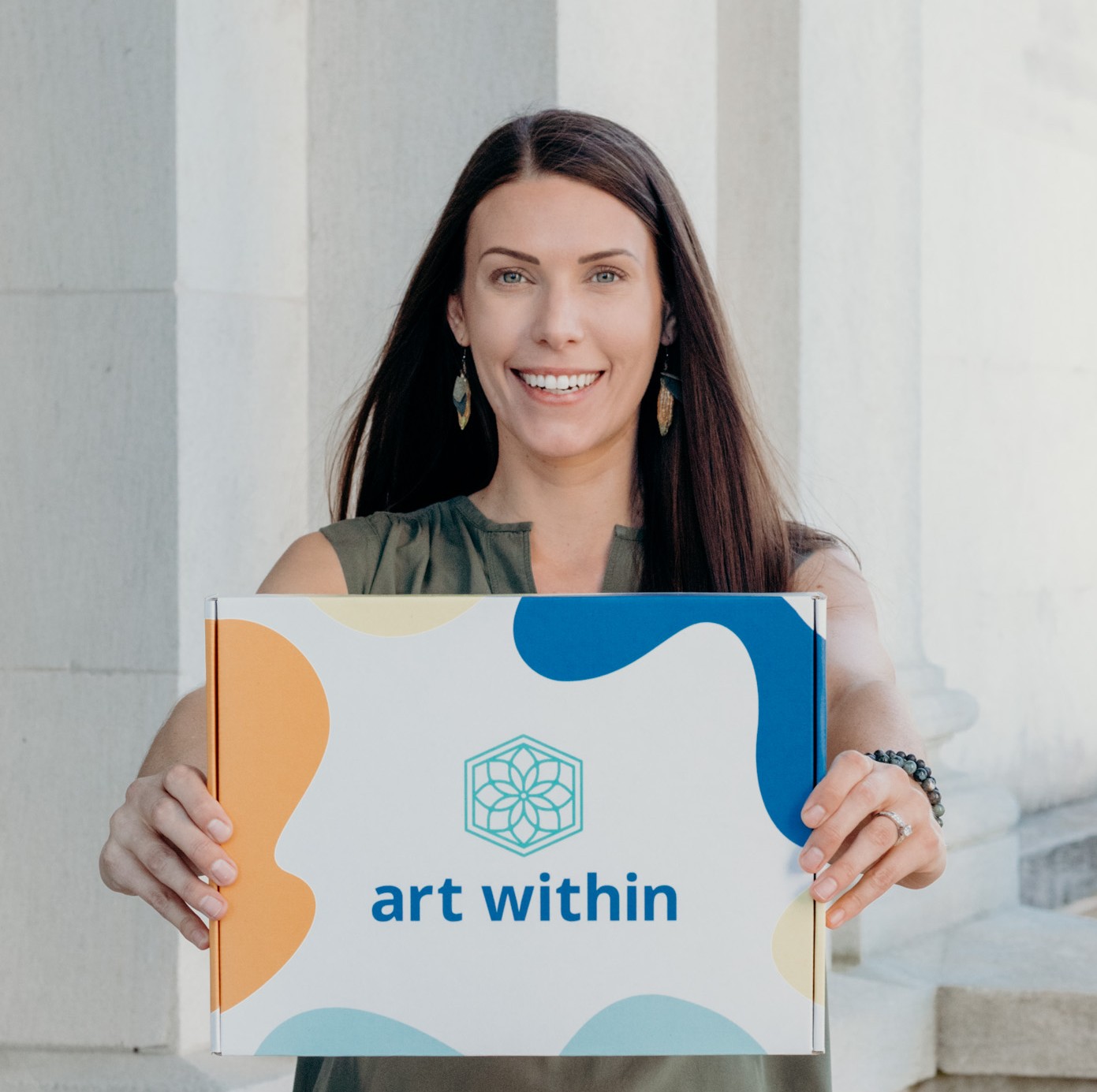 Lindsay was having fun helping her niece create an abstract self portrait and didn't know at the time that it would spark the idea for launching Art Within!
Mental wellbeing is so important for kids and teens. Creativity builds confidence, problem solving skills, and helps with self-expression. 
We want creating art to be more accessible, so we give you the tools to create outside your comfort zone and make it simple for you to get started. Our monthly projects provide guidance, but we prefer to skip the paint by numbers. Your artwork is unique to you and your style.
You've got this! We can't wait to see what you create!